Sony, the developer of PS4, has developed many advanced features and technologies to define its true capability. One among these features is the in-game vibrational sensations.
This feature helps in an amazing way to provide you with an astonishing and realistic gaming experience.
Controller vibration is also a great way to regulate alertness and attention in humans based on the intensity and frequency of the stimulation. The nature of the activity or activity itself can be varied to bring about different psychological effects.
With that said, if you're looking for how to make your PS4 controller vibrate indefinitely for as long as you want it to, make sure you keep reading this blog post.
How To Make Your PS4 Controller Vibrate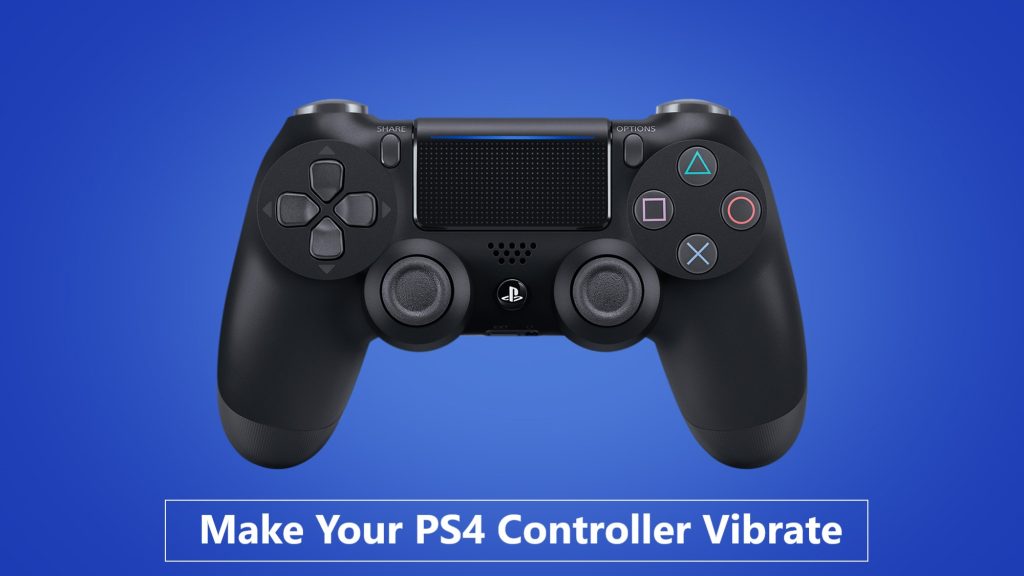 You may not be able to find a PlayStation 4 controller utility that lets you make your controller vibrate with a simple button push, but that doesn't mean you can't get your controller to vibrate for as long as you like.
Here's how can you enable or disable vibration in a PS4 controller.
---
Enable Vibrations in PS4 Controller
To vibrate the controller as you desire, first enable the vibration function. Enabling PS4 controller vibration is simple, just follow these steps:
First, go to settings from your home screen. Then, select Device from the drop-down menu.
Click on "Enable Vibration" in the drop-down menu and then the task of enabling vibration is finished.
If you are controller delay vibrating check out this guide about to PS4 controller lag in an easy way.
---
Disable Vibrations in PS4 Controller
To disable the vibration effects on your PS4 controller, consider following the steps given below:
To do this, first, click the settings icon on your home screen. Then click on the Device option.
Then in the drop-down box, you should uncheck the Enable Vibration option.
And that's it! The vibrations should be successfully disabled in your PS4 controller.
---
How To Make PS4 Controller Vibrate Using DS4 Windows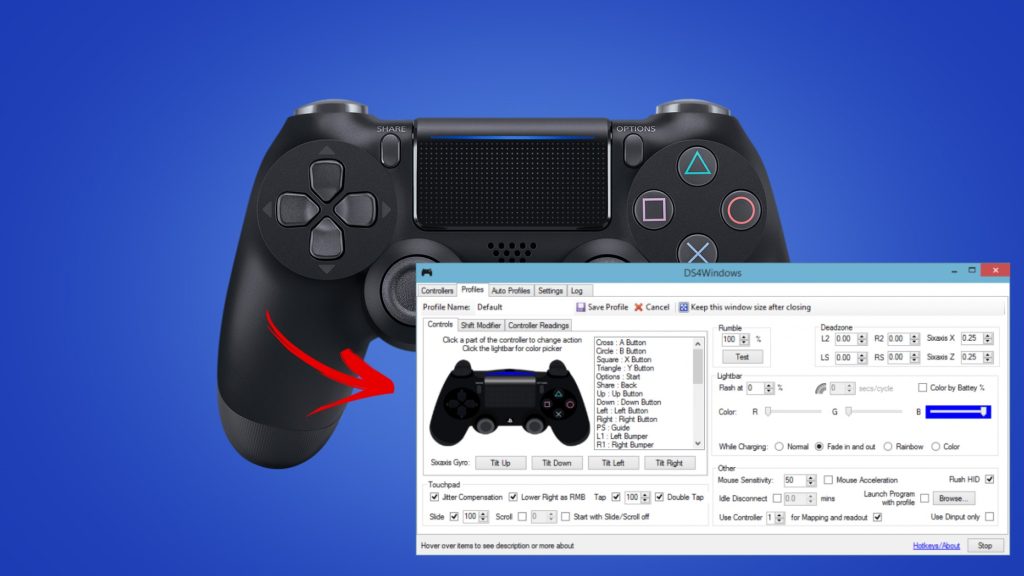 You can also enable or disable the vibrations in your PS4 controller through the DS4 app available for Windows OS. Follow the steps given below to do so:
To use your DS4 controller on a PC download DS4Windows and run the installer, saving settings to prevent the controller from being shown in-game.
Then, you should pair the PS4 controller with your phone using Bluetooth.
After pairing the PS4 controller with your phone via Bluetooth, open your game of choice.
Connect the PS4 controller to the computer with a micro USB cable. Turn on your PS4 controller. Your PS4 controller will now vibrate continuously, which means it's ready to go.
---
PS4 Controller Vibration App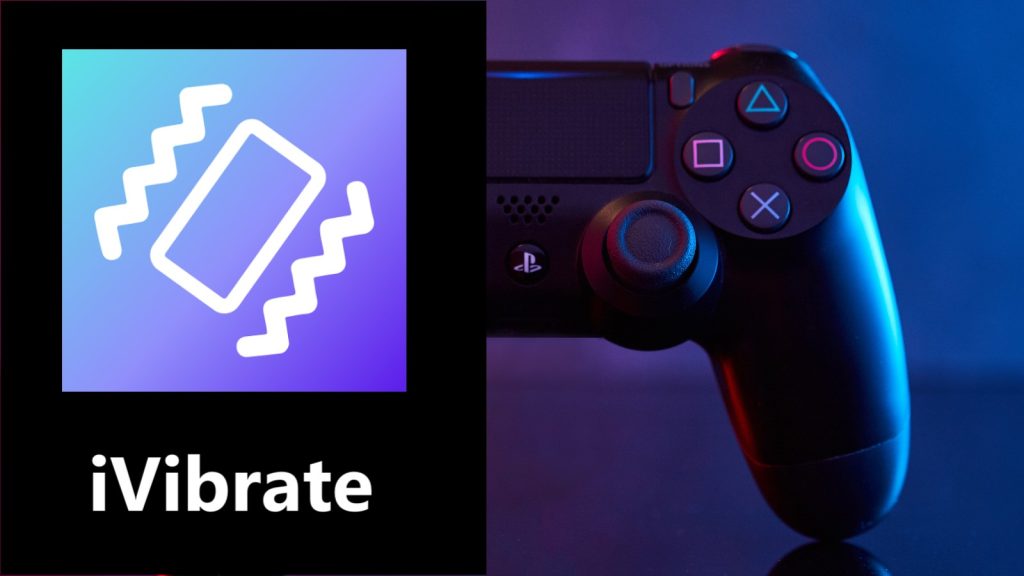 If you're having trouble setting up the DS4Windows program, you can also make your PS4 controller vibrate on Windows and macOS through other alternatives. To do this, you'll need an app called iVibrate. It's a free app that causes the PS4 controller to vibrate constantly.
This program is also compatible with other controllers, like the Xbox One controller. Here's how to use this application to cause your PS4 controller to vibrate continuously:
Go to their official website to learn more about the iVibrate driver app. After that, you can finish downloading and installing the app on your computer.
To get your controller to constantly vibrate, run the iVibrate driver application.
Note that the iVibrate driver application is also available for macOS. As a result, this application can be used to work with the PS4 controller vibration on a Mac. The user can engage in vibration mode when playing any game.
This allows them to interact more and enjoys more versatility when playing games like Fortnite and GTA. You can have a lot of fun with this gamepad vibration app. It makes your PS4 controller vibrate constantly and relentlessly.
It offers three different vibration modes, ten different strength settings, and twenty unique vibration effects. You'll be able to play games or use apps on your PS4 in a much more immersive way with this gamepad vibration app installed.
---
Why Do I Need My Ps4 Controller To Vibrate?
When we play video games, we love to feel like we're there. We want to get so immersed in the experience that we can't tell the difference between reality and fiction. That's why we need our controllers to vibrate. It puts you in the game.
It makes your world come alive, and it lets you know when someone has hit you, or you've crashed your car, or you've fired a weapon—all without having to take your eyes off the screen.
It helps you feel like you know what it's like to be on that field, in that race car or wielding that sword.
Sure, there are other parts of the controller that help us get into what's happening on screen, but vibration is hands-down the most important part of helping us feel like we're a part of the experience and that's what gaming is all about (well, for most of us).
---
FAQs
---
How Do I Adjust The Vibration On My Ps4 Controller?
To adjust the vibration on your PS4 controller, first, go to the Settings menu. From there, select Devices, Controllers, and then Vibration. There are different levels at which you can choose to set the vibration, or you can turn it off completely.
---
How Do You Know When Your Ps4 Controller Is Vibrating?
---
When you get a new message or someone starts talking to you on PlayStation Network, the PS4 controller will vibrate.
Why Is My Controller Not Vibrating The PS4?
---
If the controller vibration function is turned off, you will not feel any vibrations during gameplay. Press up on the D-pad to enter the Functions region. Go to Settings, then Devices, and finally Controllers from the Settings menu to enable it again.
Is The PS4 Controller Vibrating?
Yes, the PS4 controller has vibrating effects that trigger certain instances based on your actions in the game.
---
Does The Vibration From The Dualshock 4 Work On A Pc?
No, as of now, there's no emulating engine available that allows you to operate a PS4 controller on a PC, which means it won't vibrate even if you manage to connect it somehow.
---
What Would Be The Best Way To Reduce The Vibration On My PS4 Regulator?
To reduce the PS4 controller vibration function, uncheck the box in the settings menu, then navigate to Devices > Controllers, and select Enable Vibration.
---
Final Words
All the above ways to make a PS4 controller vibrate continuously has been tested by us and even though the solution is simple, it worked on us as well. We hope they will do the same for you too. Now enjoy your game with a vibrating controller.